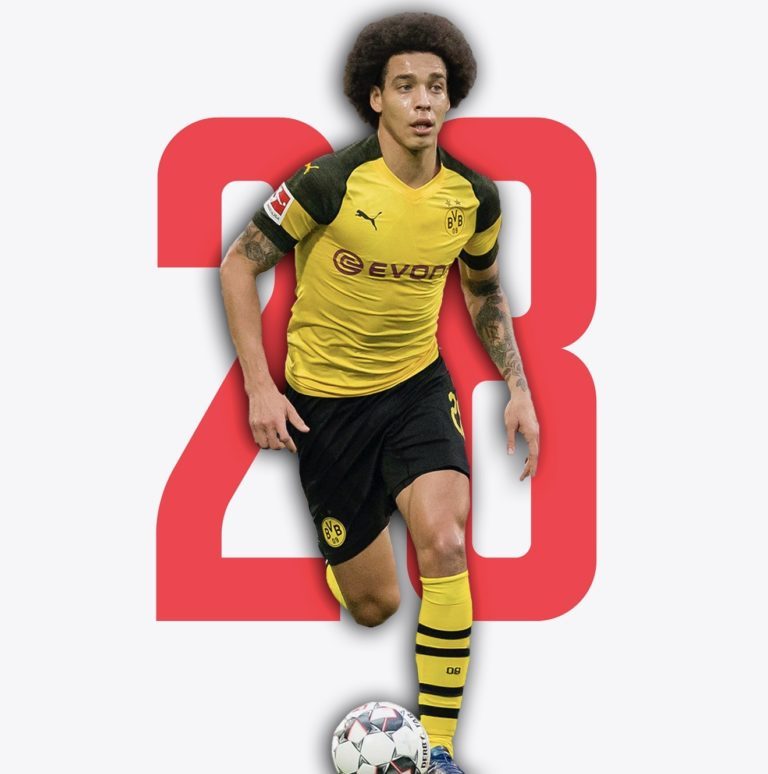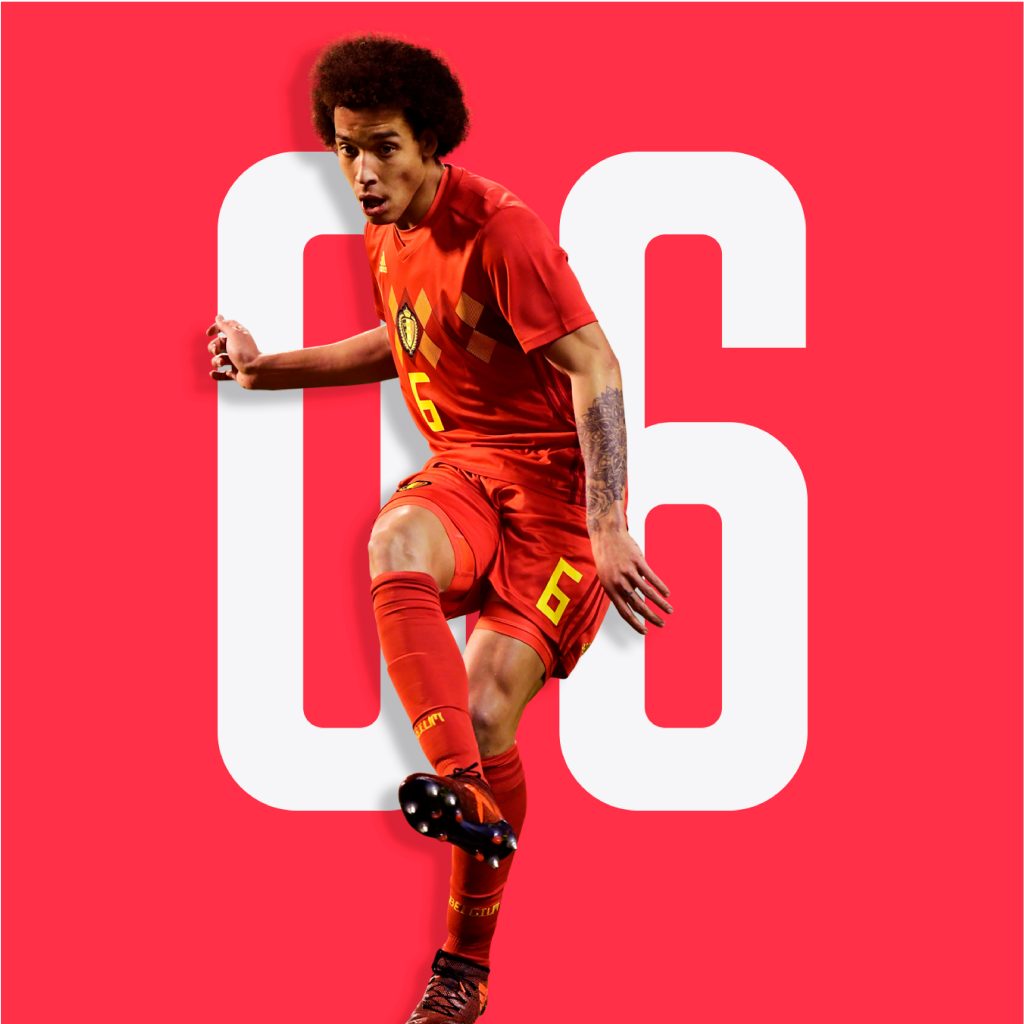 Date of Birth
12 January 1989
Place of Birth
Liège, Belgium
Height
1.86 m (6 ft 1 in)
Current Club
Borussia Dortmund
Born in Liege, Axel Witsel made his first football steps through Standard's academies where in five years he scored 34 goals, won the Belgian Pro League twice (2007 – 08, 2008 – 09), the Belgian Cup (2010 – 2011) and the Belgium's Golden Shoe and Young Footballer of the Year awards in 2008. SL Benfica noticed his great talent and signed the promising midfielder on July 2011.
Almost a year later, Russian giants Zenit St. Petersburg signed the versatile midfielder and on his third year in Russia he won the Russian championship and the Russian Super Cup against Lokomotiv Moscow. In 2016, he quadrupled his trophies after winning the Russian Cup and the Super Cup, both against CSKA Moscow.
On 3rd January 2017, Axel Witsel signed for Tianjin Quanjian and played in the Chinese Super League and Asian Champions League. On 4th March 2017 Witsel made his debut for Tianjin, scoring his first ever goal for the club a week later.
Axel currently competes in the Bundesliga and the UEFA Champions League with Borussia Dortmund.
He is a key player of the Belgian National team for ten years and counting over 100 apps and three major tournaments, finishing into the historic 3rd place in Russia's World Cup (World Cup 2014, UEFA Euro 2016, World Cup 2018). He scored a vital second goal in the group stage of Euro 2016 against the Republic of Ireland and was named man of the match after a 3-1 win. In 2018 he won the Goal of the Year 2017 award in Belgium after his spectacular bicycle kick against Gibraltar, at his home ground, Sclessin stadium.
2018 -

Borussia Dortmund
Axel Witsel signed with Borussia Dortmund August 2018, after finishing third in Belgium's best ever performance at the 2018 FIFA World Cup.
2017 - 18

Tianjin Quanjian
Axel Witsel signed with Chinese side Tianjin Quanjian on January 2017 and currently plays under the guidance of Portuguese manager Paulo Sousa. Tianjin finished on third place in 2017 and qualified for the Asian Champions League Group stage for the first time in their history.
2012 − 17

FC Zenit St. Petersburg
Witsel signed a 5-year contract for Zenit on 3 September 2012. Having been there for two seasons and just missing out on winning the league, Axel and the team won the Russian Premier League title for 2014 – 2015 while reaching Europa League's quarter-finals, only to be eliminated in details from Sevilla.
2011 − 12

S.L. Benfica
Axel Witsel signed a five year deal with Benfica on July 13, 2011. Witsel scored twice in the 3-1 win against FC Twente, in the Champions League play-off second leg, on 24th August 2011. He was said to be one of the best players in Portugal just after recently moving to his new club.
2004 – 11

Royal Standard de Liège
17-year-old Witsel made his début with Standard Liège on 17 September 2006. Having been there since he was 9 years old, the promising midfielder made his European début as a substitute eleven days later. The following season he played a pivotal role in the squad, winning the Belgian League title. He scored the decisive penalty in a two-legged play-off to allow Royal Standard to take the championship for another season.
2004 -

Belgium National Team
Axel Witsel is one of the first on the team sheet for the Belgium National team as the majority of the play starts with him. From humble beginnings as a young player, Axel made his international début in a friendly against Morocco on 26 March 2008, where he scored his very first international goal. Axel was a vital member on FIFA's World Cup in Brazil (June 2014), where the Red Devils reached the quarter-finals. Two years later, he scored a crucial second goal against Ireland in the final phase of Euro 2016 and was the pillar of Belgium reaching the quarter finals.